Chase Slate Credit Card Review – Get a No Fee Balance Transfer!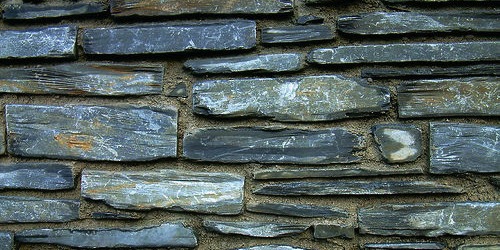 The "Chase Slate" credit card is popping up a lot on the Internet, so I thought I'd take a look at what this new credit card actually offers.
It's branded as a type of credit management card, using Chase's Blueprint technology, which allows cardholders to manage financing terms on their own.
Cardholders have the ability to pay certain items (like everyday bills) in full each month, while splitting off more expensive one-off purchases like appliances, TVs, computers, etc.
These high-ticket items can be separated on your statement so you know the associated balance; you can also set a time frame for paying them off by using a goal date or specified monthly payment.
For example, you can pay off groceries and gas in full each month, while putting $50 towards your new plasma TV each billing cycle.
The same can be done for you entire account balance; if you want it all paid off by a certain date, Chase will do the math for you to ensure you stay on track.
These features obviously don't make much sense for the cardholder who makes payments in full each month, and if anything, may promote carrying a balance.
The APR is the same for all purchases so it's somewhat arbitrary, but I suppose a breakdown of what you owe could motivate cardholders to tackle debt faster and/or make a better plan.
It also provides a daily snapshot of your purchases so you know where you're spending the most money.
Chase Slate Offers 0% APR for 15 Months on Purchases & Balance Transfers
The Chase Slate credit card comes with 0% APR fixed for 15 months on purchases and balance transfers, assuming you qualify for elite and premium pricing.
After the initial promotional period, APR ranges from 13.24% to 22.24%, depending on your level of credit.
There is no annual fee associated with the Chase Slate credit card, and you can execute balance transfers for free! The only notable charge is a $39 over-the-limit fee.
"Chase Blueprint" is available at no charge for all Chase Freedom, Chase Sapphire, Slate from Chase (formerly Chase Platinum), Ink from Chase, and other business cards.
To sum it up, paying credit card debt in full each month is optimal, but this credit card assumes you'll carry a balance.
If you have trouble managing your debt and must carry a balance, it could be a good option, though you'll have to compare the APR and associated finance charges with other credit cards as well.
This is probably an effort by Chase to both promote carrying a balance while also pushing the cardholder to pay it down, a tricky endeavor to be sure, but a profitable one assuming it works.
Chase Slate No Fee Balance Transfer!
A huge credit card deal just got released today. For a limited time (it's unknown how long), you can get your hands on a no fee balance transfer credit card via Slate from Chase.
As long as you transfer your existing high-rate balances during the first 60 days your account is open, you will pay NO balance transfer fee! That's right! Zero dollars to transfer an existing credit card balance.
(After the 60 days are up, the balance transfer fee rises to the industry standard 3%, with a minimum charge of $5.)
And yes, this Chase Slate offer comes with 0% APR on balance transfers (and purchases) for a full 15 months. This makes it the only 0% APR no fee balance transfer on the market at the moment.
There are a few other no fee balance transfer credit cards out there, but they don't come with 0% APR, which kind of defeats the purpose of executing a balance transfer.
So if you've got high-APR credit card balances, this deal can save you a ton of money on costly credit card finance charges. It's a great way to get out of debt quickly at the lowest cost, zero.
Once the 0% APR period ends, the APR will rise to a variable 11.99%, 16.99%, or 21.99% rate. So it's best to pay off the entire transferred amount during the 0% promotional APR period to avoid interest altogether.
Quick example to highlight the potential savings of Chase Slate's No Fee BT offer:
Existing credit card debt: $5,000 @19.99% APR
Balance transfer fee: $0
Balance transfer APR: 0% for 15 months
In the first year alone, you'd save roughly $1000, or $83 a month by going with this balance transfer deal. So it's pretty much a no-brainer if you've got existing credit card debt. And there's no annual fee! Try saving that much by clipping coupons…
If you don't know what a credit card balance transfer is, learn more about them by clicking the preceding link. They're simple to execute and can save you a ton of money, while simultaneously getting you out of the credit card debt cycle for good.
Back in the day, I didn't know what a balance transfer was, and approached them very cautiously. I always figured they were just another scam that credit card issuers tried to force down our collective throats.
But I quickly discovered that it was a great tool to pay off my credit card debt (yes, I racked up a lot of debt after college) and avoid paying interest without any funny business.
Tip: The average credit score approved for the Chase Slate No Fee offer is 730, which is considered great credit. The lowest score approved was 566, all according to stats from Credit Karma. In other words, you'll want to have good credit prior to applying for this offer.
So there it is. If any other Chase Slate special offers pop up, I will be sure to add them here for all to see.
Colin created this blog after spending several years in a job that required him to scour credit reports on a daily basis. His goal is to help individuals better understand their credit and get the most out of credit cards. View all posts by Colin Robertson
3 thoughts on "Chase Slate Credit Card Review – Get a No Fee Balance Transfer!"
Just moved my high-APR ripoff credit card balance to Slate. I was paying like 22% now I'm paying zero! Woo hoo!
Is this the only no fee option on the market?
It's one of very few and probably the most popular/common no fee offer.
Welcome to Chase Paymentech Canada
Celebrity Chef Mark McEwan and his team talk about working with Chase Paymentech.
Accept Credit Cards, Debit Cards and Online Payments
Are you a new business or ready to accept credit cards?
We make it quick and easy to sign up. Just contact us today to open a merchant account today.
Are you ready to switch your merchant account — make the move now.
Now is a great time to switch. We'll take the hassle out of moving and make it easy to get started.
Are you already a Chase Paymentech customer?
Find everything you need to activate your merchant account, login and access your statement.
Activate and manage your merchant account with our online tools and resources. Take advantage of helpful tips, training and guides, alerts, resources and more.
Get statements quickly with our secure and convenient email statements. View, print and store your monthly statements online – all hassle free and at your fingertips.
We're pleased to share that Chase is the winner of "Judges Choice Award for Best E-Commerce Platform/Gateway" at the 2015 CNP Awards.
Chase Paymentech is pleased to re-affirm its commitment to the Code of Conduct for the Credit and Debit Card Industry including the enhancements to the Code announced by Minister Joe Oliver on April 13th, 2015. Learn More
Chase Paymentech and the Canadian Federation of Independent Business (CFIB) today announced a new agreement that provides preferred pricing to small businesses in an exclusive offering for CFIB members.
On November 4th, 2014, Visa and MasterCard announced they will reduce their average effective interchange rates on domestic consumer cards through 2020. In the coming months, we will provide you with more information on how these changes may benefit your current processing relationship with Chase Paymentech. Learn More
27 percent of CNP international retailers consider International Fraud a significant issue. Learn more about the scale of International Fraud by reading our new infographic.
Chase Paymentech to continue providing the bank's business clients with secure, reliable payment processing options.
Canadian Federation of Independent Business (CFIB) members can now reduce costs and improve customer service with new pricing and service options.
Chase Paymentech is a market leader in credit card processing, and works with many of Canada's largest brands as well as thriving small businesses across the country. Read More
Credit Card Processing For Your Business
Quickly and securely process credit and debit card payments for your business with Chase Paymentech. Regardless of the type or size of your business, you need a partner you can trust and rely on for merchant account services. After you set up a merchant account with Chase Paymentech, you have access to reliable state-of-the-art products and technology. All of your credit card data is encrypted, so that you have peace of mind that your valuable customer transactions are secure.
We deliver debit and credit card processing, along with innovative gift card solutions designed to help merchants increase sales and grow their business. Our focus is on delivering solutions that make it easy for you to do business with your customers.
Chase Paymentech understands that no two merchant accounts are the same and is committed to helping you find the right solution for your business. We offer payment processing solutions across all industries including retail, restaurant and food services, internet and more. Our industry experts can help you determine the right products and payment mix for your organization.
We are committed to our customers, and becoming a trusted partner in their business, and helping to drive the direction of the Canadian payments industry.
Get Started with Chase Paymentech Today
Contact Chase Paymentech today to learn more and get started with our merchant services, products and solutions and experience the difference.