Capital One® Secured Mastercard® Review
Capital One® Secured MasterCard® possesses all the valued features of a secured credit card and more. Regardless of the high APRs, the low penalty fees, no foreign transaction fee, and the ability to transfer a balance make this card a very attractive option.
Latest Update November 3, 2015
Typical secured credit cards require a single designated amount as their minimum security deposit; however, the Capital One® Secured MasterCard® allows you flexibility depending upon your credit. Instead of the traditional $200 or $300 minimum security deposit, the Capital One® Secured MasterCard® offers a $49, $99, or $200 minimum security deposit. Your security deposit can get you a line up to $3,000.
If you're interested in building and monitoring your credit, the Capital One® Secured MasterCard® offers the Capital One Credit Tracker, which provides a variety of credit tools and information to keep you up to date about your credit score. This service has additional features to guard you against any identity theft.
Balance transfers are accepted
None of the top secured credit cards allow you to transfer an outside balance to the card, except for the Capital One® Secured MasterCard®. This may be beneficial if you have poor credit and want to transfer an outside balance and start making payments to re-establish your credit at a quicker rate.
No foreign currency transaction fee
If you like to travel around, the Capital One® Secured MasterCard® is one of the rare secured credit cards that will not charge you a foreign transaction fee. This is great if you are traveling or living outside of the United States for a period of time.
High standard APR and cash advance APR
Compared to the other secured credit cards we've reviewed, the Capital One® Secured MasterCard® has the highest standard APR with a rate of 24.9% — nearly three times more than the lowest APR offered by a secured credit card. Furthermore, the cash advance APR is a very high 24.9%. However, the considerably low fees associated with this card may still make it a solid choice for some.
Deposits and Limits
Maximum Credit Limit: $3,000
Minimum Credit Limit: $200
Minimum Security Deposit: $49, $99 or $200
Cash Advance Rate (APR): 24.9%* Variable
Grace Period: 25 days
Standard Balance Transfer Rate (APR): 24.9%* Variable
Standard Rate (APR): 24.9%* Variable
Annual Fee: None
Balance Transfer Fee: $0
Cash Advance Fee: $10 or 3% per advance
Foreign Currency Transaction Fee: $0
Late Payment Fee: Up to $35
Minimum Interest Charge: $0.50
Over-Limit Fee: $0
Returned Payment Fee: Up to $35
Set-up Fee: $0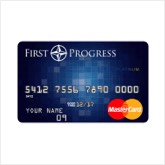 We find the best of everything. How? We start with the world. We narrow down our list with expert insight and cut anything that doesn't meet our standards. We hand-test the finalists. Then, we name our top picks.
Capital one 360 credit tracker
Choosing a Credit Card: Capital one 360 credit tracker
When choosing a credit card, it is important to consider what you'll be using the card for so you may select the one best suited to your needs. Some people will make a large purchase using a credit card and carry the balance through several months, paying off the debt as they earn money to pay for it. This can be a good fall-back in an emergency, but because of high interest-rates, you may wind up paying way more than the item cost originally. Other people choose to use credit cards in order to earn points, frequent flyer miles, or cash back. These incentive programs can be nice rewards and are worth taking a look at. Other people like to carry a credit card for travel, as they are often required to reserve a rental car or hotel room. Credit cards can be a useful way to build credit, and they also offer better consumer protection than debit cards if your information is stolen while shopping online. Finally, some people use a credit card because they prefer not to carry cash, and use it for their daily expenses.
Search for credit card offers and compare them based on what is important to you. If you will be carrying a balance from month-to-month, look for a card with the lowest interest rate or special offers of no-interest or low-interest for an introductory period. Just be careful to pay off the card before the period is up and watch out for annual fees. If you are using your card to earn points, miles, or cash-back, compare the offers and see what is most valuable to you. Some prefer cash-back as it is the most versatile, but if you fly often miles could be the way to go. Points can be good if you like free stuff, but be sure you want what the points exchange for before signing up. When using rewards cards, be careful to pay off your balance in full, because the high interest rates they carry will quickly negate the benefit of any rewards you might earn. If you use a credit card to build your credit score, put a monthly recurring bill, such as a phone or electric bill, on the card, then be sure to pay the card off each month. You won't pay any more than you did otherwise, but it will help you down the road when you apply for loans to buy a vehicle or home. Credit cards will protect you from fraud online because, unlike with debit cards, your money will not be affected if you are hacked. If you only carry a card for emergencies, look for a low interest rate and no annual fee. If you use a card instead of carrying cash, be aware that many small businesses will refuse credit cards for small purchases, so get to know the policies of the businesses you frequent.
Applying for a credit card is as simple as filling out some forms with your personal information. Once it is processed you will receive your card in the mail. Call the number to activate it and you are on your way to increasing your quality of life by using a credit card.
Capital One Credit Card Status – Check and Track Credit Card Application Status
Capital One is one of the most popular platforms that offer different types of credit cards in order suit all requirements. The platform truly has an excellent record and many cards to meet the customer needs, such as rewards, secured cards and features. While speaking about secured cards, these are highly useful for individuals who like to create the credit. Capital One not only bring some benefits, but also allows people to enjoy low interest cost. The reliable service is suitable for individuals who already own excellent credit. If you wish to obtain the useful benefits, you can apply the credit card online. The online application process can be completed within short time duration, so you can utilize it without any hesitation. In order to get the Capital One credit card, you can utilize the tips and apply for your Capital One credit card easily online.
There are the most useful credit cards, so you can choose the best one after comparing all the available credit cards. The best comparison helps you to pick the highly appropriate credit card without any confusion. The Capital One offers various types of credit cards that will truly meet your own preferences. It is essential to visit the official website of Capital One. The unique platform helps you to know about the procedure to apply for Capital one credit card.
You can gather the details that you have to enter during your application process. You need your income, investment and bank account balances & information and social security number.
Step 1 : Visit the official portal to learn the procedure to apply for the Capital one credit card Website link: https://www.capitalone.com/credit-cards/
Step 2 : Select the type of credit card you need
Step 3 : View detailed information about credit card
Step 4 : After that, you can evaluate your own credit rating, because it helps you to determine what credit card you truly qualify for as well as narrow down the choices.
Step 5 : Here, you can click the find my credit level option on the front page.
Step 6 : Respond to the offer you have obtained in the mail from the Capital one. After that, you can fill the form and submit it properly.
There are simple procedures and ways to apply for the featured-rich Capital one credit card, so you can follow properly and get a quick response. If you want to know about your credit card status, you can also visit the official website of Capital one. The most reliable platform brings you an excellent chance to check the status of your application form. In order to get the details, you need not to follow any difficult procedures. Instead, you can follow these simple procedures.
You can visit the website of Capital one
After that, go the credit card status check link
Here you can see the two empty
You need to fill your social security number and zip code
Finally, you can click the submit option
These simple steps help you to check your credit card status easily.
Check Capital One Bank Credit Card Status by Phone Number:
Once you applied Capital One Credit Card by phone or online, you will often get a response in 60 seconds. However, in some cases we need to collect additional information to make a decision. To know about the status of credit card application it is necessary to enter certain information so that the official will verify your application status and provide the exact details.
It is truly not possible to properly check the status of your chase credit card application, so you need to dial the
They will notify you in writing of the decision within 7-10 days of your credit card application.
Capital One Credit Card Customer Care Number & Email Address
Visit this link for capital one customer care support
https://www.capitalone.com/contact/credit-cards/
Choose the current state. which you applied from
For more details about CAPITAL ONE visit this official website https://www.capitalone.com
I hope you like this information on Check Bank of Capital One Credit Card Status, If you like this information just share this to your friends by sharing this article on Facebook & Twitter or any other social media websites.
Thanks for Reading this capital one credit card application status article. Sharing is carrying