Capital One® Venture℠ Rewards Credit Card Review
The Capital One® Venture℠ RewardsCard is one of the best all-around travel rewards credit cards because you can earn double miles on every purchase. However, some people who make consistent purchases in specific categories might find the rewards to be lackluster compared to the more specialized rewards cards.
Latest Update November 11, 2015
Double miles and no restrictions
The most advertised feature of theCapital One® Venture℠ Rewards Card is that you can earn two miles for every dollar you spend. The good news is there are no spending limits or restrictions. No matter what you buy, you will earn double miles.
If you sign up for the card, you can earn 10,000 miles once you spend $1,000 in the first three months. That 10,000 miles is good for $100 towards your next flight. While the bonus might not be as significant as other cards, it's still a nice addition.
Any Capital One® Venture℠ Rewards cardholder will also receive all the benefits of the Visa Signature line of credit cards. Some of the benefits range from exclusive event access to 24/7 live service, concierge service, and extended warranties on purchases.
With Capital One®'s Purchase Eraser feature, you can make travel costs disappear from a trip that you book by redeeming your miles within 90 days. Basically, the cost of the trip is completely removed from your statement if you redeem miles for the amount of the trip.
The Capital One® Venture℠ RewardsCard does charge an annual fee of $59. Compared to the similar VentureOne℠ Rewards Card from Capital One®, this card offers more miles per dollars spent, so the additional fee isn't that costly when you consider the VentureOne℠ card, which has no annual fee, only earns you 1.25 miles per dollar spent.
Lower rewards-earning potential
Compared to other rewards credit cards that offer higher points in specific categories or specialized hotel and airline credit cards, the Capital One® Venture℠ Rewardscard falls short by only offering two miles per dollar spent. This is not a major negative since you can earn double miles on any purchase you make, but for someone who uses the same companies or airlines, or makes specialized purchases, there are likely better rewards cards out there.
Annual Fee: None
Cash Advance Fee: $10 or 3% per cash advance
Cash Advance Rate (APR): 24.9%
Foreign Currency Transaction Fee: None
Introductory Rate (APR): 0% until June 2014
Standard Rate (APR): 11.9% - 19.9%* Variable
Default Penalty Rate (APR): 29.4%
Late Payment Fee: $35
Minimum Interest Charge: $0.50
Over-Limit Fee: None
Returned Payment Fee: $35
Introductory Balance Transfer Rate (APR): N/A
Standard Balance Transfer Fee: None
Standard Balance Transfer Rate (APR): 11.9% - 19.9%* Variable
Additional Rewards for Dining: None
Additional Rewards for Gas: None
Additional Rewards for Groceries: None
Additional Rewards for Shopping: None
Additional Rewards for Travel: None
Bonus Points Offered: None
Rewards Earnings for All Purchases: 1.25 miles per dollar
Sign-Up Bonus: 10,000 bonus miles after spending $1,000 on purchases within the first 3 months
Type of Reward: Travel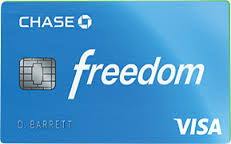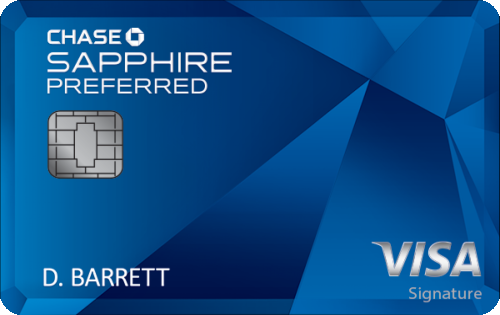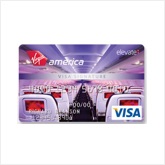 We find the best of everything. How? We start with the world. We narrow down our list with expert insight and cut anything that doesn't meet our standards. We hand-test the finalists. Then, we name our top picks.
Capital One® Venture℠ Rewards Card
You can take advantage of great travel and shopping benefits when you have this Capital One credit card. Enjoy consumer insurance protection and double rewards that you can redeem for a variety of benefits. Visa also gives you increased security and convenience whether you shop at home or travel afar.
- No Foreign Transaction Fee Credit Card
This Capital One credit card has one of the highest rated rewards schemes out there. It gives you double points on all purchases made with the card as well as a couple of bonus miles options. Redeeming your points is as easy as earning them; choose from not just airfare but also hotel arrangements, gift cards, and other options. Take your time considering your options because there is limitation or expiration on points.
- No annual fee 1st year
- Hotel Reward Cards
- Travel Reward Cards
- Universal Reward Cards
- 2 miles per dollar on every purchase, every day
- Redeem your miles for any travel expense
- Visa Signature benefits like complimentary concierge and travel upgrades
- $0 Fraud Liability if your card is lost or stolen
- Receive complimentary upgrades and special savings at hotels, resorts and spas with your Visa Signature card
- Enjoy personal assistance 24 hours a day, from home and when you travel, with Visa Signature Concierge
- Your Visa Signature card gets you special access and preferred seating at events like the Super BowlTM and Olympic GamesTM
- Take advantage of special discounts at top retailers and online merchants with your Visa Signature card
- 24-hour travel & emergency assistance gives you a replacement card and cash advance
- 24-hour roadside assistance
- Extended warranty program
- Travel accident insurance
- Auto rental insurance - use your card to rent a car and you're covered for collision, damage and loss
- Image Card - personalize your card with an image of your choice
Watch and Download Capital One Venture Full Movie HD Quality
You must Registration Account
in order to STREAM or DOWNLOAD this movie
Title: Live from Baghdad 2002
Release Date: December 7th, 2002
Genre: Drama
Runtime: 01:48:00 mnts
Plot: A group of CNN reporters wrestle with journalistic ethics and the life-and-death perils of reporting during the Gulf War.A Directors Guild Award-winning movie for director Mick Jackson, starring Michael Keaton and Helena Bonham Carter. In 1990, CNN was a 24-hour news network in search of a 24-hour story. They were about to find it in Baghdad. Veteran CNN producer Robert Wiener and his longtime producing partner Ingrid Formanek find themselves in Iraq on the eve of war. Up against the big three networks, Weiner and his team are rebels with a cause, willing to take risks to get the biggest stories and - unlike their rivals - take them live at a moment's notice. As Baghdad becomes an inevitable US target, one by one the networks pull out of the city until only the crew from CNN remains. With a full-scale war soon to be launched all around them, and CNN ready to broadcast whatever happens 24 hours a day, Wiener and Formanek are about to risk their lives for the story of a lifetime.
earn unlimited 2x miles with capital ones venture travel rewards credit card redeem anytime with no seat restrictions and no foreign transaction fees venture travel rewards investment products are offered by capital one investing llc a registered broker capital one venture rewards credit card and capital one ventureone rewards credit card are both popular credit cards at capital one growth ventures were learning about the stat of technology startups and worth to help them grow and meet the needs of strategic investors card details enjoy a one aman sharma partner aman is a founding team member of capital one growth ventures and responsible for strategic investments business development and new business heres why the capital one venture card probably isnt the best card for you despite the cards excellent marketing here are some better alternatives the capital one venture rewards credit card is one of our favorite travel credit cards on the market it offers 2 miles for every 1 spent rewards on all project description capital one venture play all 032 play next play now capital one venture
Far nicer experience than multiplex cinema thanks to the volunteers.
Julia D said: Posted on 0/09/2017 at -10:09:58
I really loved the wine tasting. It was a great idea and we got to meet new people..
Rose & Keith said: Posted on 0/09/2017 at -2:09:58
Thank you very much for all you are doing to bring such high class entertainment to our doorstep. My neighbour and I feel very fortunate to be able to enjoy the offerings in our street. Thank you so much for all your hard work
Just to say. another excellent schedule of programming for which we will be buying season tickets
Andy Geddes said: Posted on 4/09/2017 at 1:09:58
I have to say that first I like the films but second I like the people who come and the feeling that I am at the movies with a lot of friends
Maggie Mitchell said: Posted on -1/09/2017 at 3:09:58
Just to say I am really enjoying the selection of films. Keep up the good work!