Used Car Financing & Car Loans in Mississauga
Faced With Credit Challenges?
Quick, Same-Day Approvals For Loans
Available Options For $0 Down Payment
Finance Specialists For All Types of Credit
Cars With Payment Options To Suit Any Budget
Let our finance experts help!
Visit us today to meet with a member of our finance team and let's explore your options-chances are we'll have the right car with the right financing available for you and your family.
Not only do we provide an incredible selection of quality used cars, we also take the hassle out of shopping for the best financing solution for your next vehicle. When you shop with us, you won't need to go from bank to bank searching for the best loan-we'll do that painstaking work for you. Our Finance Department knows the in's and out's of the current loan options on the market and has the knowledge and experience necessary to find the perfect financing solution for you. At AutoPark Superstore Mississauga, we work hard so that you don't have to!
Our experience in helping customers get great deals on auto financing is not limited to those with perfect credit. Instead, we believe that everyone deserves a second chance and that no matter what your credit history is we will work hard for you to find the best financing solution for you. Even if you have bad credit or no credit, we will work your behalf with local banks to help you secure an auto loan that best suits your lifestyle and budget.
We have established strong working relationships with the best automotive finance companies that were cultivated over many years and continue to grow stronger every day. When you shop with us, our reputation in the industry will be used to your advantage. Once you've found the right car for you and your family, our finance team will sit down and go over your personal financial capabilities and needs. The table will be open for discussion, and any questions or concerns you have will be answered and resolved. We will gather all the information we need to find you the absolute best auto financing solution, and keep you well informed answering any questions all along the way.
If you're ready to get started and take the next step, click here to fill out the online credit application. At AutoPark Mississauga we're here for you, so if you have any questions at all please contact us at any time!
USED CAR FINANCING & CAR LOANS IN BARRIE
Credit Challenges? Let our finance experts help!
Divorced?
Defaulting on your Loans?
Bankruptcy or Repossessions?
No Credit History?
Recent Graduate?
Newly Landed Immigrant?
Barrie Car Loans
In addition to offering our used car customers in Newmarket, Barrie and Orillia the very best in quality-assured automotive sales and services, we're pleased to offer automotive financing as well. Our dedicated Finance Department is here to help ensure that you receive the car loan that you deserve, through a process that is as pain and hassle free as possible.
Nobody's perfect, and we know that not everyone has the good fortune to have a perfect credit score. Everyone deserves a second chance, which is exactly why we do everything we can to make it easy for most people to acquire an auto loan through our Finance Department. Good credit, bad credit, or no credit, we work with our used car shoppers in Barrie and local banks to help create a car loan credit plan that works you.
How Does It Work?
Curious as to how our Finance Department operates? The key is in our expansive network of automotive finance companies, with whom our finance team has established positive relationships. Our team will sit down and go over your own personal financial capabilities and needs, open the table to discuss your options, and help you come to a decision on an auto loan that will work best for you in the long run.
Concerned about a pre-existing loan that you're not thrilled with and are looking to change? We deal with these situations regularly, and can offer you possible solutions. Our credit team will have a number of different options available - refinancing, adjusting terms, etc., all of which can help you get behind the vehicle you want sooner rather than later, and at a loan rate that you're happy with.
Used cars shoppers interested in learning about what we've got to offer in terms of automotive finance, feel free to contact us today and we'll help get the ball rolling. You can reach us by filling out the Online Credit Application Form.
USED CAR FINANCING & CAR LOANS IN BRAMPTON
Good Credit, Bad Credit, No Credit? We're Here to Help!
● We Have Specialists for All Types of Credit
● Cars with Payments to Match Any Budget
● $0 Down Payment Options Available
● Fast Same Day Loan Approvals
The team at AutoPark Brampton is here to help you get the best deals on financing for your next vehicle purchase.
After our sales team has helped you find the right car for you and your family, our finance department will walk you through the financing process. Now you can find a quality used car and get a great deal on a loan, all under one roof. Our finance team keeps a close watch on the latest trends and rates for auto loans so that you don't have to. We want to make the entire car purchasing process as easy as possible for our customers. You'll be in good hands at AutoPark Brampton, and our finance team will help find you the best loan package to perfectly fit your monthly budget.
We understand that not everyone has a perfect credit score, but we work extra hard to make sure all of our customers get the financial attention they deserve. Whether you have good credit, bad credit or no credit, we will work with you to arrive at a financing solution that fits your budget.
We've developed strong working relationships with the best automotive finance companies. Our close relationships with these companies help us to help you better by getting you the best possible rates on car loans. If you are new to the car loan process, don't fear, our finance team will walk you through the entire process and answer any questions you have. We will sit down and go over all your options to help you make the best decision.
When you're ready to take the next step and learn about your automotive financing options, simply click here to fill out the online credit application. The team at AutoPark Brampton is here to help you every step of the way. If you have any questions, don't hesitate to ask!
Car financing: Your complete guide
Let's face it, if you're reading Drive you probably like cars . a lot. That means you're more likely to be thinking about make, model and colour than the best way to finance the deal when the time comes to purchase. The danger is that in making the wrong choice, you could end up paying a supercharged price for a mid-range car.
When it comes to the financing, people just want to get it done rather than spend time weighing the alternatives, says a financial planner with Multiforte Financial Services, Kate McCallum. "A lot of the emotion and energy seems to go into, 'Which car will I buy? What options will I have on it?'
"The golden rule is if it's a depreciating asset, it's a good idea if you don't have to borrow or you can minimise your borrowing."
An analyst with financial products researcher Canstar Cannex, Joshua Zenas, says a car purchase isn't regarded as good debt because the borrowing isn't for something that will appreciate in value. "With this in mind, working out the cheapest borrowing option and being disciplined is the key," he says.
"They say not to get emotionally attached when buying a home, because that's when you make mistakes. I think the same applies when it comes to a car."
Calculations by Zenas show that "borrowing" from yourself by redrawing $30,000 from your mortgage, at an interest rate of 7.2 per cent, could cost you $26,700 in extra interest on your home loan by the time you clear it 20 years later. That's your second car right there.
There is a solution - but more on that later.
In comparison, a car loan at 10.4 per cent would cost about $8560 in interest over five years. Using your credit card - yes, some people do want the reward points that badly - or a loan or lease with a similar interest rate would turn your $30,000 purchase into a $45,000 one.
When considering your options - and different ones suit different people for various reasons - make sure you're comparing apples with apples by ascertaining the total cost of the deal for which you're signing up.
How much interest will you pay during the life of the loan? Are there any fees and charges on top of that? Are there "break" costs if you pay the loan back early? How much will the monthly payments on a lease cost over its life and will you still have to write out a cheque at the end?
Let's look at the pros and cons of the five main financing options in more detail.
At last count there were about 400 personal-loan products on the Australian market. Personal loans, including car loans, are either variable rate - where the rate can move up or down at any time - or fixed rate, in which case the rate is anchored at the time the loan is taken out.
Such loans can also be secured or unsecured. With a secured loan, the lender has rights over an asset should the borrower stop making repayments. That's why interest rates on secured car loans tend to be a bit lower than on unsecured personal loans - because, as a last resort, the lender can repossess the car. In turn, loans for new cars tend to have lower rates than loans for used cars, because lenders consider a used car a riskier asset than a new one.
Credit unions account for all 25 of the car loans Canstar assigned five stars for "outstanding value" earlier this year. All but one of those loans had no monthly service fee and many had no application fee. The cheapest loan at the time was Community First Credit Union's Green Loan at 6.49 per cent (aimed at more environmentally friendly vehicles such as hybrids), though 7.8 per cent (Companion Credit Union) was about as good as it got for a standard car.
Young people without a mortgage are the main users of car loans, Zenas says.
He says while they're cheaper, secured car loans require more documentation - with attendant fees - than a standard personal loan. And, when interest rates are falling, you may prefer the manoeuvrability of a variable personal loan. Also, there are break costs if you pay a fixed-rate loan off early.
A private clients partner with accountants Pitcher Partners, Steve Fornasaro, says with a smaller loan it won't break the bank to pay a couple of percentage points more to get the flexibility or features you need.
Pros Simple to understand, straightforward when budgeting.
Cons Interest rates range as high as 16.4 per cent.
Tip Avoid application fees (up to $250) and monthly fees (up to $10) and you'll save as much as $850 over a five-year loan.
On the face of it, the cheapest form of finance is your mortgage, with standard variable rates averaging 7.2 per cent. These days, most home loans come with an offset or redraw facility that allows you to make extra repayments while still having access to the money if you need it.
How easy is this? Redraw $30,000, pay cash for the car (maybe even negotiating a discount), then drive off into the sunset.
But there's a catch. While car loans have one- to seven-year terms, your mortgage may have 20 years left to run. And the longer you owe money on your car, the more it costs you.
A straight-out borrowing of $30,000 at 7.2 per cent would cost you about $5800 in interest over five years. But you're not borrowing over five years.
In Canstar's illustration, when you redraw $30,000 but don't compensate by bumping your mortgage repayments up, you'll pay $26,689 in extra interest over the remaining 20 years of your home loan. Congratulations, you've just turned a family sedan into a luxury car.
"You don't want to spread the cost of your vehicle over 25 years - just because you do that with your mortgage doesn't mean you should do that with your car," Fornasaro says. "Take advantage of the lower interest rate but not the extended term."
The solution? If you bumped your home loan repayments up by $597 for the next five years you'd pay just $5812 in extra interest - the result you were expecting.
Good for People who "save" into their mortgage.
Pros Readily available; interest rates as low as 6.7 per cent.
Cons The trap is you could turn short-term debt into long-term debt.
Tip Put the amount you would have paid for a personal loan or lease on to your mortgage to repay yourself.
Dealer finance is a tricky area. People talk about pressure from on-site business managers to sign up for easy finance so you can "drive away today" - and there's a perception this sort of finance is expensive.
However, automotive finance providers such as St George Bank argue this is a misconception and that dealer finance stacks up when you consider the total cost of other alternatives.
A former dealership finance manager who worked in the industry some years ago says staff bonuses were linked to sales targets for finance as well as cars and dealerships earned a cut from the finance provider that rose as they got a greater percentage of customers into loans.
He suggests gaining the upper hand in negotiations by visiting a dealership later in the month, when the sales and finance managers are running out of time to hit their targets. "I'd be going in there at 3pm on a Saturday at the end of the month," he says. "If it's the end of the month, this sale might make their bonus for them - and at 3pm they just want to go home."
Zenas advises turning up with pre-approval for a well-priced loan elsewhere and suggesting the dealer beat it.
The NSW manager for automotive finance with St George Bank, Michael Rickard, says one in three people financing cars do so through a dealer. The average rate written via St George's dealers is 12.95 per cent, including commission, and he thinks a fair comparison is with the 14 per cent to 16 per cent interest on an unsecured personal loan.
"You've got to look at the total cost," Rickard says, including all fees.
He, too, points to the trap of paying a car off with home-loan money over, say, 20 years. Rickard says in the dealerships St George Bank works with, finance people all undergo training and will have to comply with the responsible lending laws that take effect on January 1.
Good for Tough negotiators.
Pros Convenience — it's a one-stop shop.
Cons Usually more expensive than a credit-union loan.
Tip Look closely at finance packages that have insurance and other extras built in, because you might get the add-ons cheaper elsewhere.
Car manufacturers also offer finance and lease deals. Audi has just launched a finance deal for its new A1 hatchback that packages the price of the car, servicing and insurance into a weekly payment starting from $169.
The negative is you don't own the car at the end of the agreement, so you have to make a one-off balloon payment or hand the car back.
There are also more traditional loans on offer. Toyota Australia, for instance, has a special rate of just 2.9 per cent for "approved private buyers and certain ABN [Australian Business Number] holders" on its Yaris and Corolla models. It is, in effect, a discount wrapped up as finance.
The four-year loans are on offer until January 31 and buyers can lower their repayments even further by making a final "balloon" payment of up to 40 per cent at the end of the four years.
Fornasaro advises analysing such deals carefully. "Sometimes they're really good and sometimes they have all sorts of conditions attached," he says. "You could even go to someone else and say, 'How much could you do this car for me per month?'
"I'd rather pay $5000 less and get my own finance than pay $5000 more to get 2.9 per cent. You should negotiate the price of the car first, then worry about the finance."
Good for People not wedded to a particular model.
Pros You get a new car with low monthly repayments; the manufacturer moves surplus stock.
Cons You may have a lump sum to pay at the end and models are restricted.
Tip Shop around for a discount on price that could outweigh the interest-rate saving.
Leasing isn't as attractive as it used to be, with falling income-tax rates and rising tax thresholds reducing the savings to be had when your employer puts a car through your salary package.
The most popular way of packaging a car is through a novated lease, which is a three-way contract involving the employer, employee and lease company.
The managing director of Custom Fleet, Jim Cock, says that as part of a salary package, the employee leases a car and transfers (novates) the rights and obligations to their employer, who makes the lease payments.
The employer then deducts the lease payments (and perhaps running costs) from the employee's pre-tax salary, thus lowering their taxable income.
However, the flip side is the employee becomes subject to fringe benefits tax for the car arrangement. The trick is to make sure the FBT doesn't outweigh the income-tax savings. This will depend on your marginal tax rate and how many kilometres you drive - the FBT rate falls as the kilometres you drive rise.
Cock says these days the true benefit of novated leasing is that FBT isn't assessable on the portion of the lease payment that's set aside to meet running costs.
So, in effect, you're paying for maintenance and petrol from pre-tax salary. You have to arrange a lease using this "employee contribution" method for a lease to be worthwhile if you're below the top tax threshold of $180,000.
Even then, there's probably not much in it for you if you earn less than $100,000 and drive fewer than 15,000 kilometres.
The other important factor in leasing is residual value - the value the leasing company estimates the car will be worth at the end of the term.
If the car turns out to be worth less than this, you have to meet the gap.
And if you decide to buy the car outright at the end of the lease, you'll pay GST on this residual.
For that reason it pays to structure the lease to have as low a residual as possible, especially in a vehicle market where values are falling quicker than ever, Fornasaro says.
He suggests negotiating a residual that's 20 per cent of the price after four years, rather than 50 per cent. You might achieve this by making a lump-sum payment up-front.
"Make sure there's some equity in the car so you don't have to write them a cheque for $10,000 or $15,000 at the end - which is happening a lot," he says.
This is a complicated area, so get independent, personalised advice from an accountant or planner.
The cost-benefit analysis will be different if you have a small business.
Good for High-income earners who drive a lot.
Pros Tax savings; access to a better-quality car.
Cons Falling car values can leave you out of pocket at the end of the lease.
Tip Check the price of a three-year-old model of the car you want — you'll get an idea of how far it might fall in value.
Resale value is an important consideration when leasing a car, says the managing director of Glass's Guide in Australia, Santo Amoddio.
You want to be "square" at the end of a lease, not "upside down", where the car is worth less than the residual agreed at the start of the term.
But people tend to overestimate resale value, perhaps deliberately because they want to make their monthly payments more affordable, he says.
Amoddio says the average car loses about 50 per cent of its value over three years, possibly more if it has done a lot of kilometres.
Colour is another big factor in resale value. You may love the colour orange but silver, white and black are easier to sell.
"Instead of buying [leasing] the base model and adding options, buy the model up," Amoddio says.
The options that add more value are those you can see, such as the spoiler and alloy wheels, rather than the invisible airbag.
Have the car serviced regularly and keep the maintenance records.
There's a bigger cost to buying a car than just the interest rate and fees. There's also the opportunity cost.
A financial planner with Multiforte Financial Services, Tony Clark, says when clients come to him about financing a car, usually with a novated lease in mind, he tries to get them to see the bigger financial picture.
Whether the tax savings of a novated lease are real or not is one issue to consider. Clark says leases also tempt people to buy more expensive cars than they would otherwise.
That's because people just look at the monthly repayment and say, "I can afford that," without considering whether they really need a $40,000 or $50,000 car.
Clark gives the example of a client who was about to roll-over his novated lease. Clark pointed out to the client that, by lowering his taxable income, the existing novated lease had also reduced how much compulsory super his employer paid on his behalf by $2500 a year.
He suggested the man use the $20,000 equity he'd built up in his existing car to buy a $20,000 car outright.
The money that would have gone to lease payments on a depreciating asset instead went to pre-tax super contributions, which has its own tax benefits and which, in most years, increases in value.
Clark estimated the client could be $150,000 better off in five years' time by buying a cheaper car outright and contributing more to super.
Car Financing – Car Loans and Leases Explained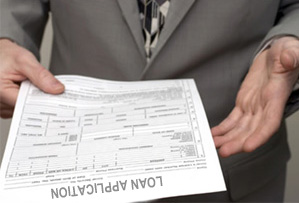 One of the most misunderstood concepts about buying or leasing a new car is how auto financing really works. Dealer financing, specifically, is often misunderstood.
We'll explain it later, but the key concept to understand is that car dealers do not finance car loans and leases. However, dealers can most certainly affect how you finance and the interest rate you pay for financing.
Dealers always sell for cash — not necessarily your cash
Car dealers are independent business people who have an authorized franchise with one or more car manufacturers. They do not work for the manufacturer; the manufacturer does not own the dealership.
Dealers buy cars from the manufacturer, usually with large "floor-plan" loans from a bank or "captive" finance company. The bank charges dealers interest on those loans. Dealers have to sell cars to pay off those loans, with interest, as well as cover other expenses of running a business.
When a dealer sells or leases a car, he always receives cash, whether it's directly from the customer, or from a finance company or bank who has loaned a customer the money.
A common misconception is that dealers would rather get cash directly from a customer, bypassing the financing step, and that cash customers get better deals. This is not true. In fact, dealers typically get a commission or "finders fee" on car financing provided by banks or finance companies and therefore prefer that customers finance or lease. They make more money that way.
Dealers don't finance car loans and leases
Dealers are not bankers. They don't have a loan or lease department. They do not approve loans, although they often check customer's credit. They do not directly finance cars they sell or lease. Instead, they have preferred finance companies or banks that they work with to arrange financing for customers, as a service Most dealers use the car manufacturer's "captive" finance company, such as Ford Credit, and Honda Finance, although some may use a distributor's finance company (e.g. Southeast Toyota Finance) or a large national bank (e.g. Ally Bank).
Car buying customers do not have to accept dealer-arranged financing. They can find their own financing with banks or credit unions if they choose. This is not true for leases, not since the Great Recession.
Dealers do not process leases or loans or take payments on leases or loans. Dealers simply take customers' finance applications and pass them along to a finance company. Technically, they "sell" customer loans and leases to the finance company. Once financing has been approved and arranged, the dealer is paid and is out of the picture.
Dealers pre-approve car financing
A dealer may do a cursory preliminary check of a customer's credit score using one of the three major credit reporting agencies. This NOT for loan or lease approval, but only to determine if the customer has such serious credit problems that it would not make sense to continue with the transaction. Dealers are often guilty of pre-approving customers who have poor credit, in hopes that somehow, someway, his finance company will approve them.
Remember, the dealer is NOT the finance company — he cannot approve customers for loans or leases. The finance company or bank to which the dealer sends the lease or loan application will do their own check and look at not only credit history and payment history, but credit scores, and debt-to-income ratio. This credit worthiness check is much more thorough than the simple check that the dealer may have done.
What you'll pay – your credit score
When a finance company or bank checks your credit score, you'll be classified in one of three categories. First, you could be rated a "prime" customer, or "A" Tier or Tier 0/1. This means your credit score is higher than about 700 or 720. You qualify for the best interest rate and should have no problem being approved.
If your credit score is between about 620 and 680, you are "near-prime" and will pay as much as 5% higher interest rate than someone with a better score.
If your score is below about 620, you are considered "sub-prime" and will almost certainly have difficulty finding a bank or finance company who is willing to give you a loan or lease. If you (or your dealer) find one, your interest rate will likely be extremely high.
You should always know your current credit score ahead of time before you visit a dealer to buy or lease a car, to avoid embarrassing surprises.
What's your FICO score? Find out now when you check your credit report for $1 at Experian.com! Knowing your credit score will help prevent problems. Don't let a dealer surprise you with information about you that you don't already know about yourself.
First-time buyers or leasers with little or no established credit history may have to use a co-signer who has a good credit history. The co-signer's credit allows financing to be approved but otherwise plays no part unless the buyer or leaser defaults. Cosigners have no part in vehicle ownership or registration. Cosigners are not co-owners, unless they choose to be.
Alternatively, you can apply to a loan company such as Auto Credit Express® that specializes in providing car loans to people with less-than-perfect credit.
Dealers can change your interest rate
One of the potential "hidden" fees when financing a car is a markup that dealers can add to your interest rate, even when you have a good credit score. This called "dealer reserve" in the industry.
Say the normal interest rate ("buy rate") from the finance company used by the dealer is 4.0%. The dealer marks up the rate by a percentage, say 2.0%, making your real rate 6.0%. This markup is never mentioned anywhere in the documents you sign. Car dealers claim the practice is justified to cover the cost of arranging customers' financing. In fact, it's additional profit and if you know it's there, you can try to negotiate it out of the deal.
" What you pay for your car loan or lease directly depends on your credit score "
Automotive News reports that a number of manufacturers' "captive" finance companies have settled on a 2.5% markup limit agreement. California now has a law that sets a 2.5% markup ceiling for most car loans. So it seems that 2.5% is now the magic number in the industry.
A common question from automotive consumers is, "Can I negotiate my loan interest rate?" In most cases you can try to negotiate the markup, but not the base rate, which is set by the finance company based on your credit score. In the past, there was no good way to know how much the car dealership was marking up the rate but, now, with the recent "agreements" and laws, we can assume the markup rate can to be as much as 2.5% added to the base rate.
Lease rates are particularly difficult, if not impossible, to negotiate because the rate is expressed as "money factor", and the rate doesn't appear in your lease contract.
Be aware that not all dealers mark up interest rates, but it seems to be a growing practice. Also remember that your base rate will be determined by how a finance company values your credit history and your credit score.
This is why is it so important to understand how credit scoring works . A low score or mistakes in your credit history report can easily force a high base rate, even without markup. Therefore, knowing your credit score and shopping around for the best rates are always good to do.
The deal is NOT done when you sign your car finance contract
Many customers mistakenly assume that when the dealer says he has done a credit check and lets the customer sign papers, that the deal is done and everything is legally wrapped up. Not true. The deal is not done until the loan or lease has been approved by a bank or finance company and the dealer has been paid for his car.
If a customer has credit problems, the original deal can change or be disapproved altogether. The dealer could ask that a new contract be signed, or that his car be returned.
What you sign and what it means
When a customer finances a car with a loan, he or she signs papers that essentially say the following: " I agree to buy this car, using funds that will be loaned to me by a finance company or bank (if I am approved), and that the dealer will attempt to arrange this loan for me, and, if those funds are not approved by a finance company or bank, the deal is void unless the dealer can find another finance company that will approve me. If the loan approved, the finance company or bank will pay the dealer directly with those funds that have been loaned to me. The finance company or bank will then work directly with me to arrange monthly payments to repay that loan. I understand that the dealer will have then been paid in full for his car and will no longer be involved in the lease or loan."
Leasing works the same way.
If your lease or loan is not approved
The finance company or bank can find problems in a customer's credit history/score or debt-to-income data that makes them flag the application as high risk. They can then ask the dealer to inform the customer that the application was not approved, or that additional money is required, or that a co-signer is needed in order to re-submit the application for approval. Finance companies and banks work through the dealer; they do not work with the customer directly until the payment book arrives after approval.
Customers sometimes believe that they can keep a car if financing is not approved. Because they've signed a contract, they feel the car is theirs. This is a misconception and is not true.
With leases, if a customer is not approved, the finance company will often ask for a down payment when there was none initially, or may ask for a security deposit, possibly when there was none initially. This might allow the payment to remain the same even though the overall cost of the deal has gone up.
If the finance company or bank does not approve a customer's lease or loan, the dealer is not paid, and the car still belongs to the dealer, even though he may have already allowed the customer to drive the car home a couple of weeks ago. If the dealer doesn't get paid, he will want his car back, regardless of any contracts the customer may have signed.
Second, the customer can ask the dealer if he works with other banks or finance companies who might be willing to approve the loan or lease.
Third, the customer can always shop for their own car financing at a bank or credit union and get pre-approved. Online loan companies such as Auto Credit Express® provide car loans to people who have poor credit.
How does car financing work? We've explained all the things you need to know about auto financing and auto loans. Being knowledgeable will save you money and allow you to avoid costly mistakes.