american express credit card debt settlement
Statistics from May 2015 show that the average household credit card debt in the United States was $15,863. However, only households that actually carried credit card debt was included in this calculation. If all the households in the United States that carried no credit card debt had been included, the average debt would have been significantly lower – somewhere around $7,400.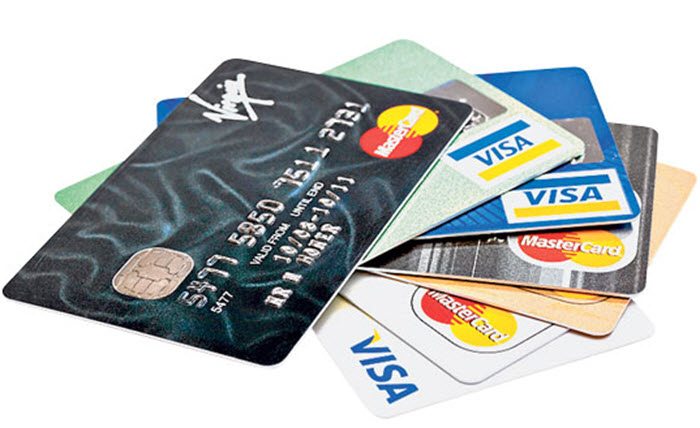 Still, credit card debt is the third largest source of household debt in the United States, after mortgages and student loans. In total, U.S. households owed slightly over $900 billion in credit card debt in May 2015. They also owed $8.17 trillion in mortgages and $1.21 trillion in student loans.
With all this debt, it is no wonder that companies that offer help with credit card debt settlements are flourishing. But before you sign up with one of these programs, be aware that debt settlement is not all rainbows and unicorns. In some situations, you are much better off with some other course of action, e.g. debt consolidation or contacting your creditors without any intermediary and negotiate reasonable repayment plans with them. If you show that you are willing to work out a repayment plan, you may be able to negotiate a reduced interest rate and stop the late fees from piling up.
Using a credit card debt settling company
There are companies that offer to help you settle your credit card debt, but before you agree to go through with something like this it is advisable to investigate both the company and the possible ramifications a settlement will have on your financial situation in the long run. There are reputable settlement companies out there, but there are also quite a few bad apples. Also, settling credit card debt only advisable in certain situations.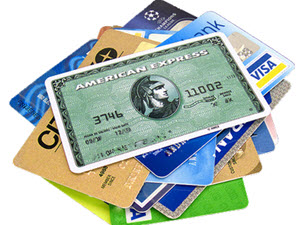 Debt settlement companies will usually offer to negotiate with your creditors and try to convince them to allow you to pay a settlement to resolve your debt. In other words, your creditors will get a lump sum now that is lower than the amount you owe them, and in exchange for that they will remove the rest of your debt. For many creditors, this can be an appealing offer since "one bird in the hand is better than ten on the tree".
But how will you come up with that lump sum? Most debt settlement companies will ask you to transfer money to them once a month to gradually build up that lump sum. Sometimes this will take a really long time, such as three years or more.
If you are already in a situation where you have a hard time handling your credit card debts, then coming up with extra cash to transfer to the debt settlement company might not be that easy. But here is the kicker – the debt settling company will advise you to stop repaying your creditors and use that money to gradually get together the lump sum instead. After all, you are planning to get rid of all your credit card debts, so why pay your creditors in the mean time?
Of course, this is a very risky road to take. For starters, your creditors are under no obligations to agree to a settlement. No debt settlement company can make any such promises – it is always up to the creditor to make that decision. A creditor can refuse to negotiate, or require a significantly larger lump sum payment than what you have available.
By not making payments, you will dig yourself further down into the hole, because of interests, fees and penalties. Also, not making payments to your creditors put you at risk of dramatically increased interest rates and fees. Sometimes, even creditors that you are still in good standing with will hike up the interest rate simply because you have been singled out as a liability. Not making payments to your creditors will also have a negative impact on your credit report / credit score. Living with a bad credit score / credit report can have a huge negative impact on your life and working your score up to a good place again can take years.
If you stop making payments to a creditor, this creditor can decide to file a lawsuit against you. While most countries no longer have debtors prison, a lost lawsuit can still give the creditor the right to garnish your wages or put a lien on any property that you own or co-own.
What happens if you drop out early?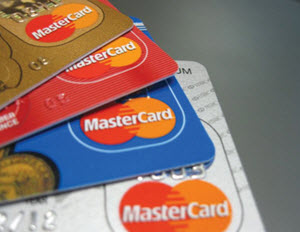 It is very important to find out in advance exactly what will happen to any money that you have already deposited with the debt settlement company if you stop making payments to them. Will you get the money back? Will the charge you some type of drop-put fee? It is very common for people to drop out of this type of debt settlement programs in advance, e.g. because they can't find the money to keep on paying or because they realize that they don't want debt settlement in the form offered by this specific debt settlement company.
Some debt settlement programs are just scams or really poorly managed. They convince you to deposit money and pay their fees, but they will not do much to actually help you handle your credit card debts.
Here are a few red flags:
The company will start charging you fees for its services early on, rather then charge you for debts that have actually been settled.
The company promises to make huge debts go away using only a tiny lump sum.
The company backs up all its wonderful promises by claiming that all this is possible thanks to a marvelous new government program for people with credit card debt.
The company guarantees that it can make your credit card debt go away. There is no way that a third-party can make such promises, unless they are willing to use their own money to pay off your debt if your creditors refuse to negotiate. Do you think this company would be willing to do that for you? Or do you think it is more likely that they are making exaggerated claims just to suck you in?
They tell you to break off all communication with your creditors, and they make it seem like doing so is a 100% risk free choice that will have no negative short-term or long-term consequences for you.
They promise that they can put a stop to all debt collection calls and lawsuits.
They fail to inform you that in the United States, credit card companies routinely report forgiven (settled) debts to the IRS and you may, under certain circumstances, end up having to pay income tax on the forgiven amounts.
American express credit card debt lawsuit
If you fall behind on or stop paying your credit cards, your credit card company has a right to file a lawsuit against you. You need to be aware of how and when a credit card lawsuit might happen and what your options are to defend against it.
(Learn more about managing credit card debt.)
If you are behind on your credit card payments, the credit card company or debt collector hired by the credit card company might sue you to recover the money you owe.
The credit card company will sue you if you break the terms of the contract. When you originally obtained the credit card, you signed an agreement either electronically or in writing. This agreement defines both you and your credit card company's rights and responsibilities. Falling behind or failing to make payments on the credit card typically constitutes a violation of that agreement and the credit card company may then sue you.
A collection agency might buy the delinquent credit card debt. Before you get sued, credit card companies typically try to minimize their losses by selling your debt to a debt collector. That debt collector becomes the legal owner of the debt and possesses most of the same rights the original creditor possessed. If you fail to settle the debt with the debt collector, it may be sold and resold again until it finally reaches a debt collection attorney's office.
The American Express Company also known as Amex is an American multinational financial services corporation headquartered in Three World Financial Center.
Learn when you might get sued for delinquent credit card debt steps in the lawsuit and how to defend against it.
Blue Cash Preferred from American Express the Right Cash Back Card for You.
paypal hack download - paypal hack nasıl yapılır - Dauer: 3:48
American Express Debt Settlement
One of our clients just saved nearly $15,000 on their American Express credit card with our fantastic Debt Settlement Program!
For an estimate on how much money you can save, call us toll-free at 800-646-6146, or fill out the form below.
We want to help you! Call us or fill out the form today and receive a free consultation from one of our debt management counselors.
My Experience Settling a Credit Card Debt with Citibank: Paid, was a charge-off
If you are looking for information on how to settle a credit debt with Citi, then you are probably familiar with the following:
"The above referenced account has placed with our company for collection. We've tried to reach you in an effort to discuss the account but have been unsuccessful in that effort. Your account however, remains in an active collection status…"
You are also probably trying to find the best way to proceed. I should've done the same thing before trying to settle my debt. Unfortunately, I didn't.
The Citi Platinum Select Master Card was my first credit card. I got it when I was a struggling college student and I didn't handle credit wisely back then. Hopefully, my experience will shed some light on what you should do when calling a collection agency.
This debt had been haunting me for a long time and when I finally did something about it, my card had been delinquent for more than a year and a half. I had received a letter from a collection agency by the name of Protocol Recovery Service, Inc., in which they offered me four different settlement options: one reduced lump sum or three different monthly payment plans ranging from 2 to 10 months. The 10 month plan was the longest but also the most expensive, about four times more than the lump sum. The lump sum was half or less of what I originally owed.
I called Citi Cards to see if I could deal directly with them instead of a collection agency, but it was too late. My debt had been sold to "Protocol Recovery Service". So I finally gave them a call. I was anxious to pay off my debt and chose the lump sum settlement without thinking too much about it. Unfortunately I had not done my homework before calling this collection agency, and didn't take the appropriate steps.
I didn't negotiate the amount to be paid, I didn't ask for a permanent deletion of my debt from my credit files, I didn't ask for anything in writing and I paid over the phone by check. I was told there was an extra charge because the settlement offer they had sent had already "expired", and I fell for it. I was also told I was going to receive a letter stating that I had settled this debt. I never received anything.
I chose to pay the lump sum because it was the cheapest option, but knowing what I know now, I would've tried negotiate to get the collection off my credit report (even if that meant paying in full). The account now appears as "Current Closed" and "Paid, was a charge-off". A charge-off is one of the worst things you can have on your credit report. A paid charge-off looks a little better but still nothing to be happy about. If I had known I had other options, I would've tried to get the "charge-off" deleted from my credit files. From what I've read, most people say that Citi will never agree to this, but at least I could've tried.
Months later I tried calling Protocol Recovery Service again, but I wasn't able to convince them to take the charge-off from my report. It was too late, they already had my money.
Since settling this credit card debt I have been able to successfully remove two delinquent accounts from my reports by negotiating with the collection agencies ("Pay for Delete" as some people call it). So I can confirm this is definitively possible.
So, what should you do when calling a collection agency to settle a debt? Here's what a lot of experts recommend:
Get a copy of your credit report from one of the three credit bureaus and find out which collection agency is reporting your debt.
Before you attempt to settle a debt, check how old your debt is. A negative mark on your your credit report will disappear after seven years.
It's usually best to negotiate with collection companies via regular mail, so you have written proof of all your actions.
Negotiate the amount to be paid, most companies pay literally pennies on the dollar for the debts on which they are trying to collect.
Ask for a permanent deletion of the debt from your credit report (a deletion is possible, but that doesn't mean all creditors will agree to it).
Get everything in writing. If you don't have it in writing, it's like it never happened!
Keep researching about this until you are confident and ready to make a move. Make sure to leave a comment with your story or if you've had any success negotiating with collection agencies. Here are a couple of good articles on this subject:
Does American Express debt settlement policy allow to settle credit card debt at 60%?

I want to settle a credit card of American Express. Has anyone done that? Can you advice me on American Express debt settlement policy? Will they agree to settle my credit card debt at 60%?